MIR WEIGHTED VEST
Serving our clients for over 10 years, it has taught us that the only way to survive in our industry is to put our customers before our profits. Our success is solely dependent on our ability to make you happy with our products, which is why we offer a lifetime service warranty on all of our products. Mir Vest is in the customer service business first, and in the weight vest business second. All our products are designed with you in mind with highest quality premium materials on the market.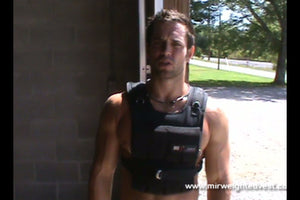 Rich Froning Jr. - 4X Crossfit Game Champion TESTIMONIAL
The vest is very durable, don't have to worry about the vest breaking at all. Compact and doesn't restrict you in any way. Different straps to adjust so they can better form and fit to your body. Overall it's just the best product on the market for weighted vest.